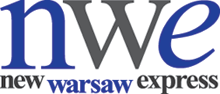 Artykuł pochodzi z pisma "New Warsaw Express"
The iron rule of Andrzej Lepper over his Samoobrona farmers' protest party was further weakened last weekend by the resignation of MP Lech Zielonka. He is the fourth MP to desert Lepper's parliamentary group in the last two weeks. As if that wasn't enough, the leader was also involved in a car crash last Thursday on Warsaw's Wislostrada expressway, which left him hospitalised with a broken hand and other minor injuries.
Zielonka's official reason for quitting was the fact that he had not been allowed to take part in the decision on the party's candidate list in the recent local elections. "It cannot be the case that there are people in the Pomorskie voivodship who are more important than a local MP and who decide on the lists, which produced such a poor election campaign," Zielonka told the PAP press agency.
He was also less than pleased at being suspended from membership of the party's local committee three months ago. All of the recent events, he emphasised, were political games played by several local activists.
Zielonka is the tenth MP to leave Samoobrona since last year's election triumph. The most recent defections have been the most significant – among them that of deputy leader and long-time Lepper associate Wojciech Mojzesowicz. Zielon-ka's resignation relegates Samoobrona from its position as the outright third largest grouping in the Sejm – its 43 MPs is the same number held by the Law and Justice (PiS) party.
According to the other MP to depart at the same time as Mojzesowicz, Waclaw Klukowski, the ten defectees are likely to form a new parliamentary caucus, the People's National Bloc (BLN), which they expect to attract other groups of MPs from the Polish Peasants Party (PSL) and League of Polish Families (LPR). The group would be bound together mostly by its focus on agriculture and anti-EU sentiment.