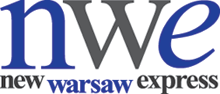 Artykuł pochodzi z pisma "New Warsaw Express"
Air Polonia Grounded
Poland's first low-cost airline, Air Polonia,
collapsed
last weekend, leaving 53,000 fuming passengers
scrambling
to book flights on other carriers. Air Polonia's rivals SkyEurope and Wizz Air were quick to offer seats on their flights for as little as 1 grosz – plus taxes and airport charges – and British giant EasyJet also joined in. But that was
cold comfort
to the passengers left stranded on Sunday, some of whom spent about 12 hours waiting for the situation to be
clarified
.
"I haven't seen such a
Mickey Mouse operation
for a long time – I understand that companies go bankrupt sometimes, but you've got to do it with some kind of class. I haven't even heard the word 'Sorry,'" Zdzislaw Brzoza told daily Gazeta Wyborcza.
The airline was slow to give out information on its website and phone lines, and while papers reported that a representative of the airline did show up at the budget-carrier Etiuda terminal in Warsaw, he didn't
stick around
for long after taking a look at the crowd of angry passengers.
"This was supposed to be my first trip abroad, and look at this bad luck. I'm told I have a chance on SkyEurope, but only on Tuesday," the paper quoted a passenger identified only as Marcin.
The airline's collapse could hardly have been timed worse, with the holiday season approaching, and many Poles working in Western Europe counting on Air Polonia to get them home for the holidays.Bus companies report that routes from London are now almost completely full, and queues were long and slow-moving at Wizz Air and SkyEurope counters this week.
Sky and Wizz say they're helping out their unfortunate rival's passengers to defend the good name of the budget airline industry, and have stressed that they're in good financial health. SkyEurope is backed by the European Bank for Reconstruction and Development and Dutch bank ABN AMRO, while Wizz Air sealed a EUR 25 million financing deal just last week.
The final nail in Polonia's coffin came when talks with a potential private-equity investor collapsed,
leaving it unable to pay for its leased planes.
Many analysts had predicted that Air Polonia would be the first of the region's budget airlines to
go under
, saying it had never really had the funding it needed to assure smooth operations.
Andrew Powers
collapsed
– fell down, failed
scrambling
– rushing, moving quickly
cold comfort
– no comfort at all
clarified
– explained, set straight
Mickey Mouse operation
– a shoddy, sloppy operation
stick around
– stay, wait around
go under
– fail, go broke